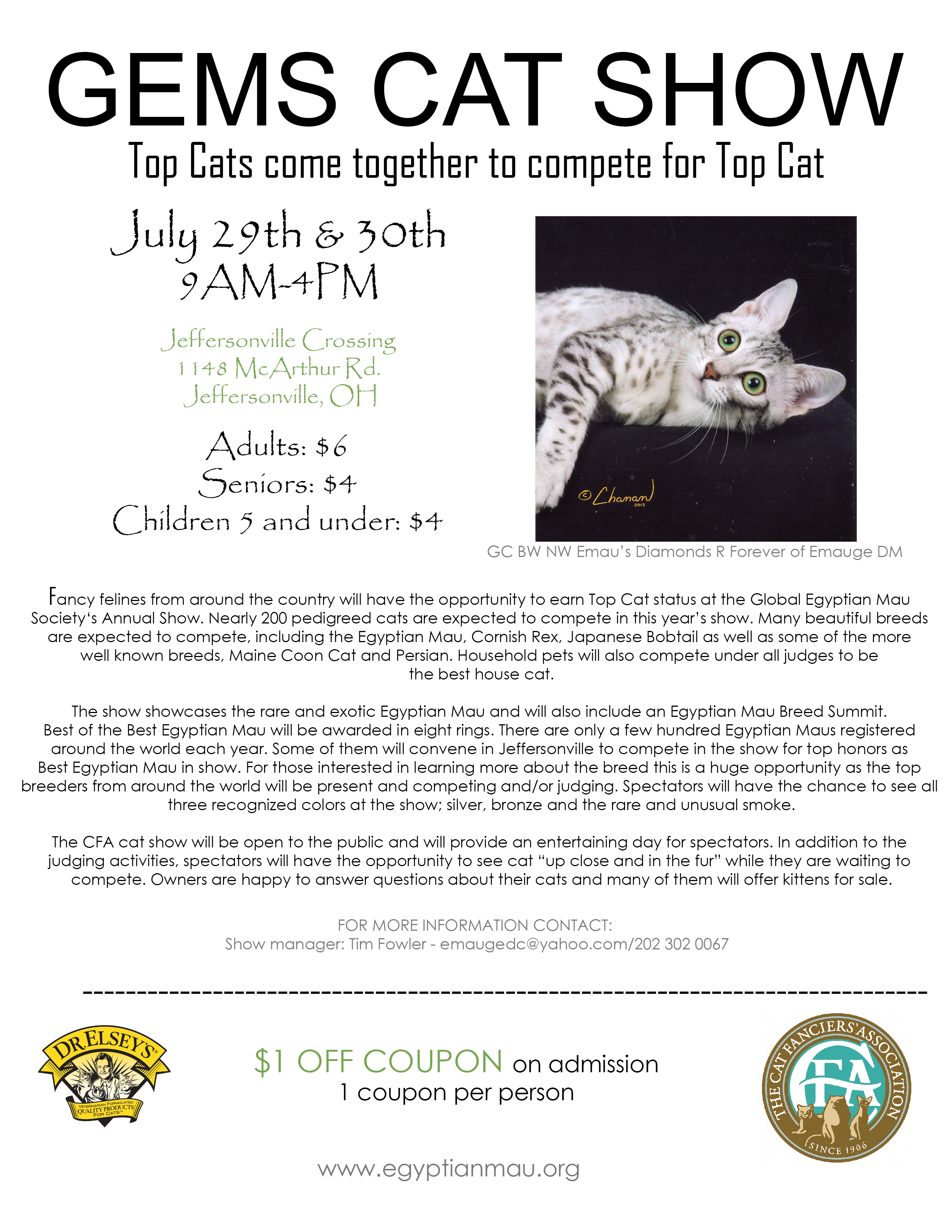 Rescue Cats

While most Egyptian mau breeders act responsibly and do their best to take care of their cats/kittens as well as provide assistance, support and advice for their pet owners, we periodically find ourselves in a position where there are Egyptian Maus in desperate need of new homes. Providing a home for one of these special cats can often be a win/win situation with the opportunity to do a good deed AND get the chance to experience the wonder of this incredible breed.
Current rescues-retirees - lovely silver spay. Sara is seven years old, and is located in the Dallas, TX area. Her human mother is terminally ill. For details contact her human at 214-803-8262 or Zestylife4me@yahoo.com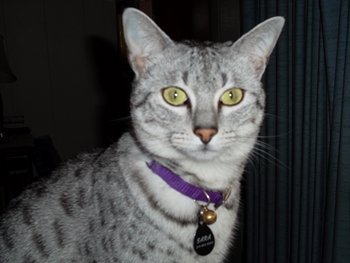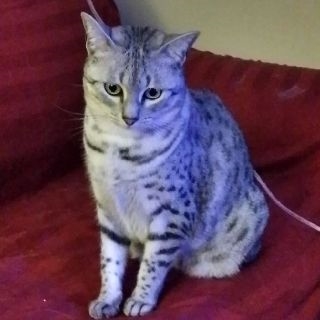 Sara is a seven year old spayjjjjjjjjjjjjjjjjjjjjjjjjjjjjjjjjjjjjjjjjjjjjjjjjjjjjjjjjjjjjj She is looking for a new home

GEMS is a memer of the Cat Fancier's Association Inc.